N E W
 published August 20th 2019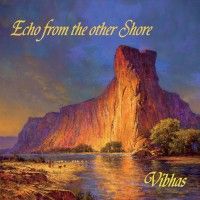 Echo from the other Shore
Instrumental CD presenting Native American Flutes over Latin rhythms, Guitar, Piano or as a solo instrument. My music is inspired by traditional Native American Songs, Latin percussion, classical training and the beauty of the Southwestern Desert.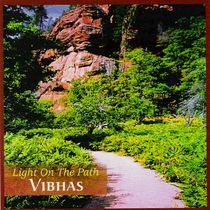 LIGHT ON THE PATH
Instrumental Music on Native American and East Indian Flutes and Piano solos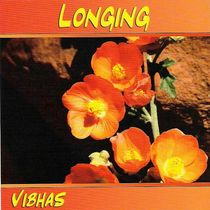 LONGING
Instrumental Music on Native American and East Indian Flutes over Latin Rhythms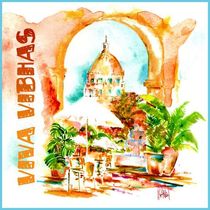 VIVA VIBHAS
Instrumental Music on Native American Flutes, Piano solos and Soprano Saxophone songs over Latin Rhythms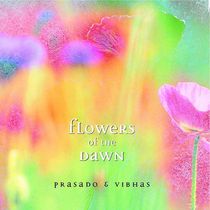 FLOWERS OF THE DAWN
Voice, Native Flutes, Piano and Keyboard
Songs of love and beauty surround you… With these songs we want to capture our intimate feelings of being present to the moment. The sweet conversation between flute and voice, the play of sound and silence.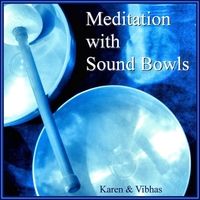 MEDITATION WITH THE SOUND BOWLS
This CD with Tibetan sound bowls can help deepen your meditation, be useful as a sleep meditation and help you relax after a long day as you allow the sound and vibrations to move through your body releasing tension, renewing your feeling of well-being
 
Links to my other Social Pages
Links to other web-pages
Here are some links to my videos, pictures and other social webpages you may be interested in:
.

.
"Erik Satie was a bit of a controversial figure. He was eccentric, and the first composer to write "ambient" music before it was a "thing" – music that was part of the background, and not intended as the main event. This concept was considered very strange during Satie's time. He studied at the Paris Conservatoire and was deemed an untalented and lazy pianist by his teachers. He turned to composing. He befriended Debussy and the young Ravel, and played various gigs as a cabaret pianist to make a living. As a composer, he rejected a lot of the standard structures required to compose a "legitimate" piece of music. He experimented with various religions (including creating one of his own), political parties, his appearance, and was considered an oddball. An example of this was his reluctance to be referred to as a "musician" – he preferred "phonometrician", meaning, "someone who measures and writes down sounds".
.
Many pianists are familiar with Satie's little piano pieces and his habit of including written instructions never before seen. I could be wrong, but I swear in either Gnossiennes or Gymnopedies, I was sight reading along, enjoying the exotic mellow harmonies (as I'd been on a steady diet of Bach, Mozart, and Chopin up until that point) and reading an instruction in the score: "Play as though slowly becoming psychic." (Would someone confirm if this is true? I can't find it anywhere online). Up until that point, some of Beethoven's instructions, in German instead of the standard Italian, were the most unusual instructions I'd seen on the printed page. Since I've always been fascinated by "woo woo" stuff (ie, I'm a fan of "The X-Files", and read "The Vampire Chronicles" by Anne Rice) I was immediately captivated by this strange French composer, and fell in love with his mysterious music, which appealed to my curiosity about mysticism.
.
The video here features a lot of lovely paintings of vintage Paris (by Édouard Cortès, 1882 - 1969), but what's really important is the music. This is the Gymnopedie No. 1 – it may sound familiar to you. It's been used in commercials and films and such. Have a listen, and be swept away into a strange dreamland."
.
Liz Parker, "May 17 composer birthday: the gloriously ambient Erik Satie," 2018 - http://classicalfm.ca/station-blog/2018/05/16/may-17-composer-birthday-gloriously-ambient-erik-satie/
.
ERIK SATIE for Piano Solo:
.
.
.
.
.
ERIK SATIE for Piano and Flute/Alto-Sax:
.
.
.
.
Why playing Erik Satie?
First at all, I am experiencing Erik Satie's music as very meditative, which was not his intention, but because of it ambiance qualities, it is a non intrusive, very calming music, in a neoclassicism style, supporting relaxation, slowing you down and as such has meditative qualities. Just listen to the YouTube Video by Praful LINK. In a way Erik Satie was confronted with a similar dilemma like me, playing ambiance, being the acoustic wallpaper of a restaurant, music hall or lounge ... or being "Absolute ART." I can not remember the how long ago I had  a meaningful communication with a person knowing the 'Différance' between "Absolute ART" and Design. Luckily I do enjoy being nobody in nowhere land! THANK YOU, Erik Satie!