Ludwig van Beethoven (1770 – 1827):
Ludwig van Beethoven was a German composer and pianist. A crucial figure in the transition between the Classical and Romantic eras in Classical music, he remains one of the most famous and influential of all composers. His best-known compositions include 9 symphonies, 5 piano concertos, 1 violin concerto, 32 piano sonatas, 16 string quartets, his great Mass the Missa solemnis, and one opera, Fidelio ... see WIKI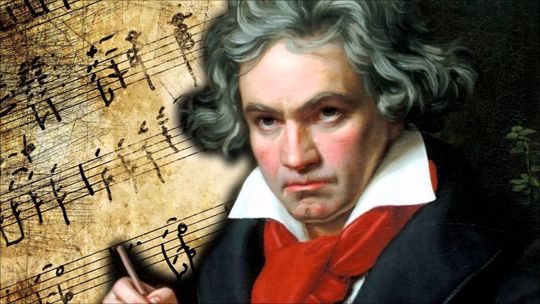 Here are some easy piano solos from Ludwig van Beethoven:
I chose the YouTube version by Wilhelm Kempff whom I saw and heard performing in Frankfurt Germany many years ago and was impressed by the detail with an appropriate amount of emotion. Beethoven never liked that his "Absolute Music" got called popular titles like "Moonlight." Beethoven saw his work not as romanticized pictures with emotions wild over the place. He made a strong point of musical motives working which each other, against each other, modulation, contra point ... dramatizing the tension between tones and rhythm ...