N E W
 published August 20th 2019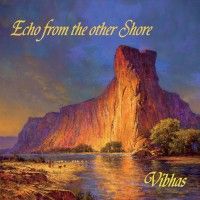 Echo from the other Shore
Instrumental CD presenting Native American Flutes over Latin rhythms, Guitar, Piano or as a solo instrument. My music is inspired by traditional Native American Songs, Latin percussion, classical training and the beauty of the Southwestern Desert.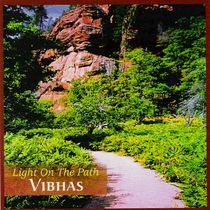 LIGHT ON THE PATH
Instrumental Music on Native American and East Indian Flutes and Piano solos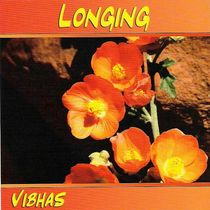 LONGING
Instrumental Music on Native American and East Indian Flutes over Latin Rhythms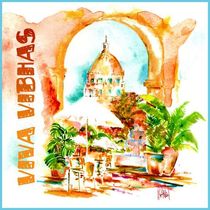 VIVA VIBHAS
Instrumental Music on Native American Flutes, Piano solos and Soprano Saxophone songs over Latin Rhythms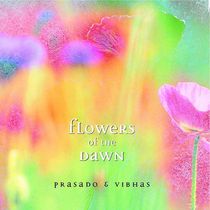 FLOWERS OF THE DAWN
Voice, Native Flutes, Piano and Keyboard
Songs of love and beauty surround you… With these songs we want to capture our intimate feelings of being present to the moment. The sweet conversation between flute and voice, the play of sound and silence.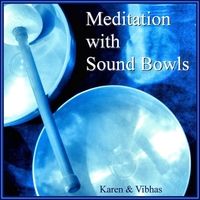 MEDITATION WITH THE SOUND BOWLS
This CD with Tibetan sound bowls can help deepen your meditation, be useful as a sleep meditation and help you relax after a long day as you allow the sound and vibrations to move through your body releasing tension, renewing your feeling of well-being
 
Links to my other Social Pages
Links to other web-pages
Here are some links to my videos, pictures and other social webpages you may be interested in:
.
Robert Schumann (8 June 1810 – 29 July 1856) was a German composer of the "Romantic Period" and an influential music critic. Read more about him at Wikipedia.
.
The following article from Lindsay Moore shines a little light on Schumann's personality and his way of confronting the duality of the human mind:
.
Can you tell me about Schumann's self-projections, Florestan and Eusebius, and when and why he used them?

Thanks for a very interesting question that is of great personal interest to me! Robert created Florestan and Eusebius in 1831. Florestan was "born" on June 8, 1831, Schumann's 21st birthday, as a reaction to Jean Paul Richter's use of twins to express the duality of a man's personality. (In his book, Flegeljahre, Jean Paul uses this technique via twins, Vult and Walt.) On July 1, 1831, Schumann completed this double personality he imagined for himself. Florestan represented Schumann's masculine side, and Eusebius his feminine characteristics.From this, Schumann continued creating a "parallel universe" (collectively called "The Davidsbuendler") filled with fictional representations of his real-life friends (and enemies!). This world existed in his diaries and letters to friends for a time before it moved into Schumann's actual work, namely in his "Neue Zeitschrift fuer Musik." The fictional characters, in particular Florestan, Eusebius and Meister Raro (formerly this personality belonged to Friedrich Wieck, and later he represented the two united personalities of Florestan and Eusebius) became writers and editors of the Neue Zeitschrift articles. They critiqued music by many important composers of Schumann's day, and as a group they were able to discuss the many different sides of a piece of music. Leon Plantinga (author of "Schumann as Critic") says that this use of different personalities in his writing did not indicate a mental disorder on Schumann's part, rather he was just extremely creative and such criticism was typical for his time. These personalities helped him to cope and complete his job effectively without fear of reprisal when he gave a bad review of a piece. He did sign his own name to many of the articles in the Neue Zeitschrift, but usually he counted on one of his fictional personalities for any negative reviews as a form of self- protection. Eusebius made his last appearance in 1836, and Florestan was laid to rest in 1842.
Moore, Lindsay. "SINCE YOU ASKED ...," Robert Schumann: Then, Now and Always.(Accessed [30] [Nov] [2004]). <www.geocities.com/schumann_1>
.
.
.
Kinderszenen Op.15:  Book-PDF   - Video: Vladimir Horowitz playing all tiles of "Kinderszenen."
.
01 - About foreign lands and people - L4  Piano   MUS   
13 - Der Dichter Spricht - L5  Piano   MUS  
.
.
Album For The Youth, Op. 68:    Book-PDF  

.
01 Melody - L3 - Piano-ZIP  MUS   Video-No1  
02 Soldatenmarsch - L3 - Piano-ZIP   MUS
03 Traellerliedchen - L4 - Piano-ZIP   MUS      
04 Choral - L4  -  Piano-ZIP  -  MUS  
05 Stueckchen - L3 - Piano-ZIP -  MUS  
06 Armes Waisenkind - L4  Piano-ZIP   MUS    
07 Jaegerliedchen - L3 - Piano-ZIP  - MUS  
08 Wilder Reiter - L4 - Piano-ZIP  - MUS  
09 Volksliedchen - L4  -  Piano-ZIP  - MUS  
10 Der Froehliche Landmann - L4  -  Piano-ZIP  -  MUS  
11 Sizilianisch - L3  - Piano-ZIP  -  PDF  - MUS 
12 Knecht Ruprecht - L5  Piano   MUS  
13 May - Schumann  -  L5 -  Piano   MUS  
14 Kleine Studie - L3  -  Piano-ZIP  -  MUS  
15 Frühlingsgesang E  - Pinao-ZIP  -  MUS
16 Erster Verlust - L3  Piano   MUS  
41 Nordisches Lied - L5 - Piano-ZIP  - MUS  
.
.
Video:  Vladimir Horowitz playing all tiles of "Kinderszenen."
.
.
.
.
.
.